P&D Stations. When the pallet rack is temporary full, the redundant pallets are usually loaded near the frames aside the rack on the floor. This makes goods handling more difficult because of the aisle is occupied by pallets and there is a risk of damage to the goods by a forklift. The P&D stations secure space for two additional pallets per each level. While using the P&D stations the aisle remains free of any obstructions and forklift loaders cannot collide with goods.
For unconventional packing of pallet placement on the rack beams the special bracing is used.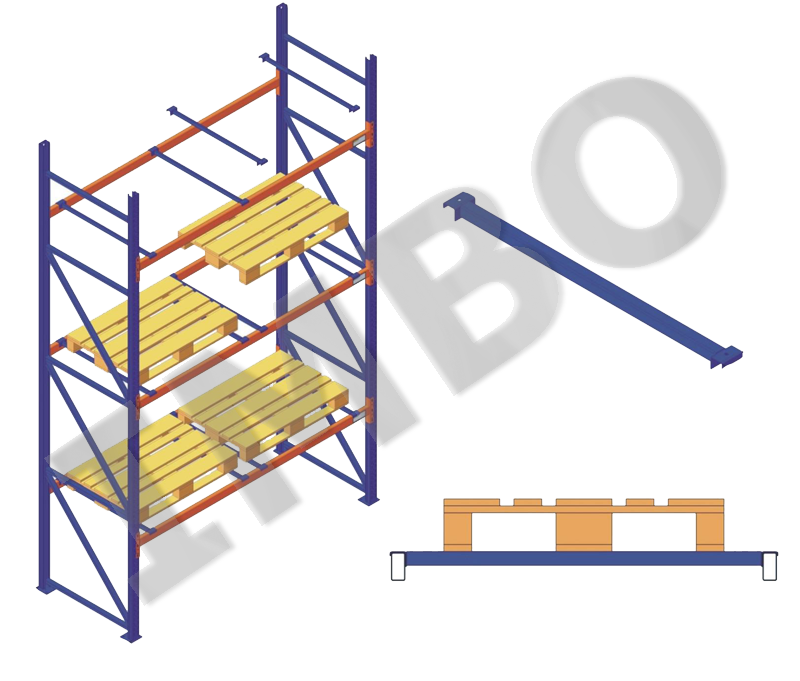 For placing special shelves on a pallet rack the shelving supporting beams are applied.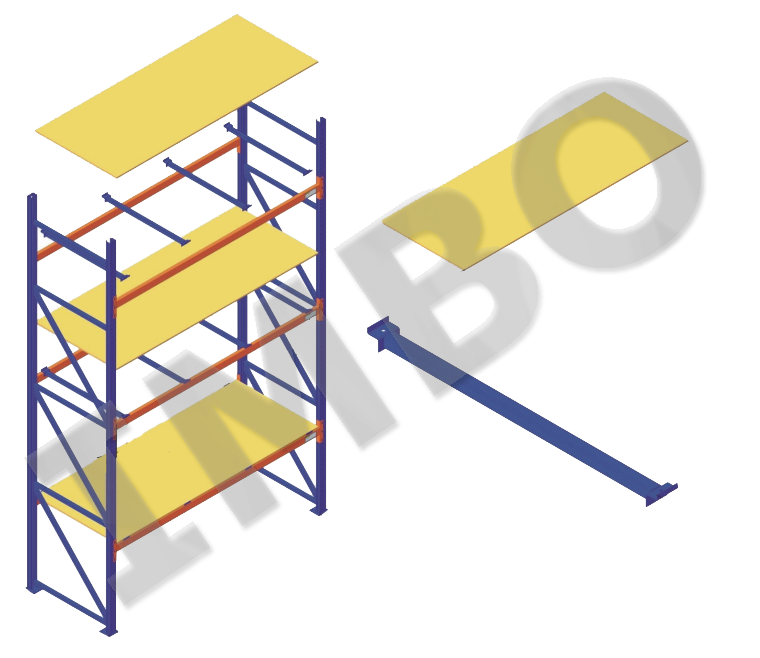 For metal containers there are rectangular frames made of metal profile, having perimeter limiter to prevent load displacement. These frames are installed on beams.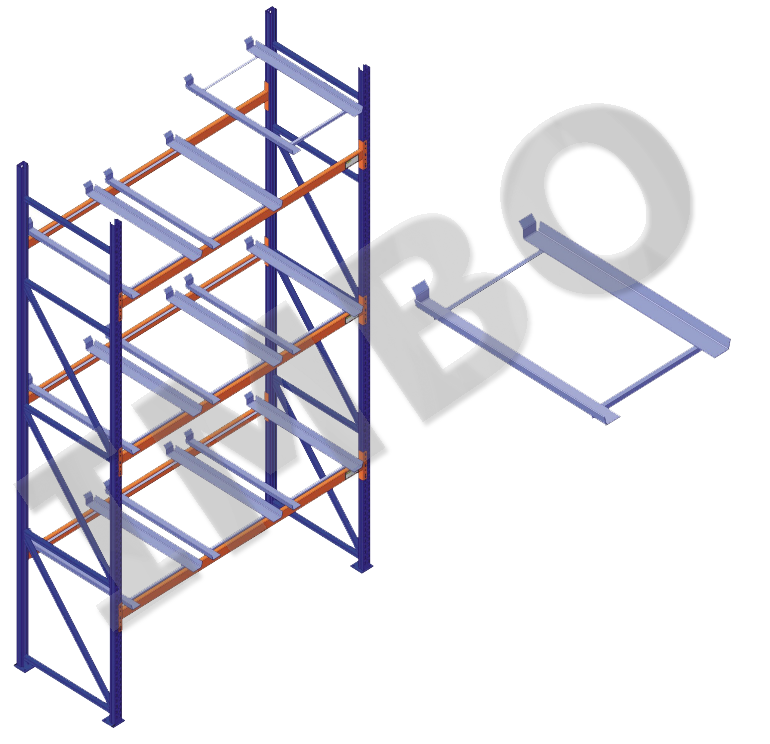 A platform for cylindric loads support. It's applied for loading barrels, reels and other cylindric materials on pallet racks. Different options can be applied.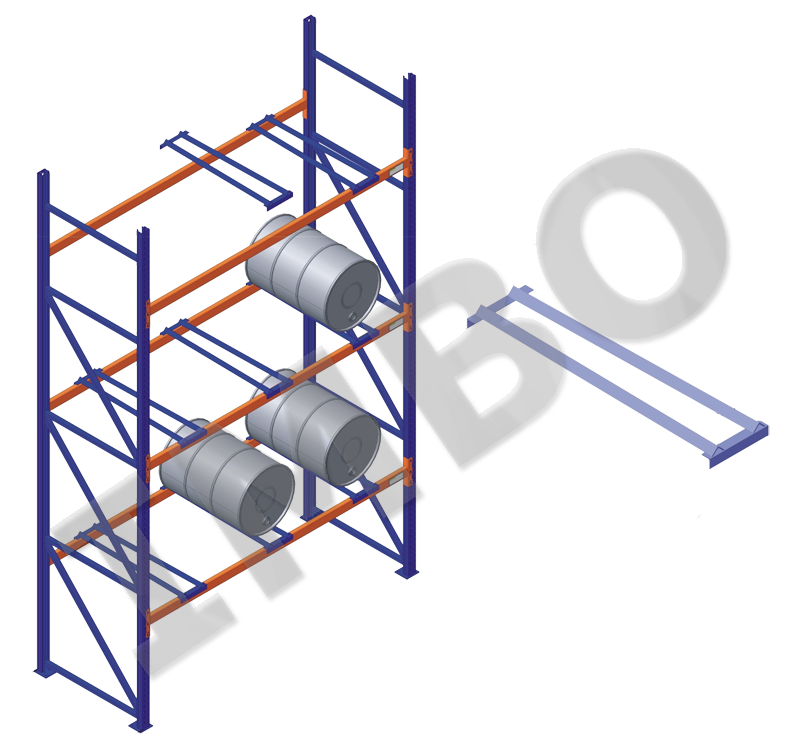 Metal sectional shelves for bulk or packed goods without pallet loading on a pallet rack.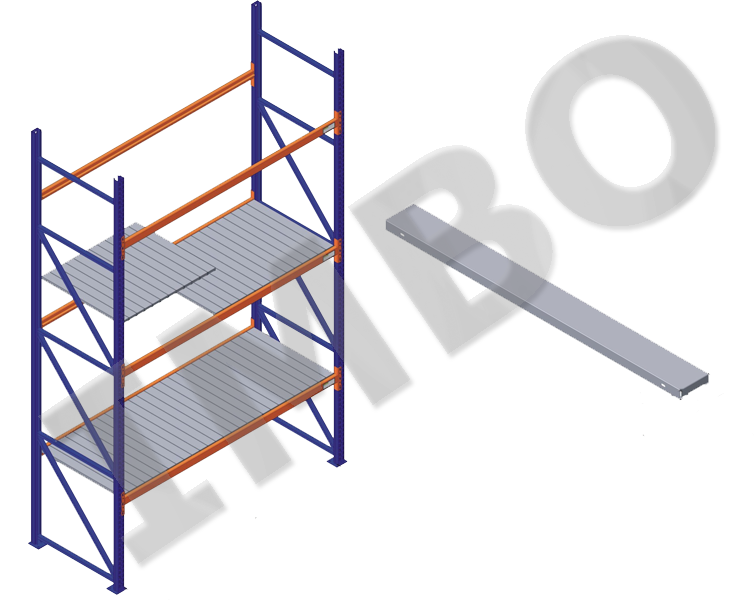 Mesh shelves for specific goods or for protection of goods from hard fall on the floor. If the goods fall because of forklift collision or incorrect handling, the metal mesh protects the goods from falling on the ground.