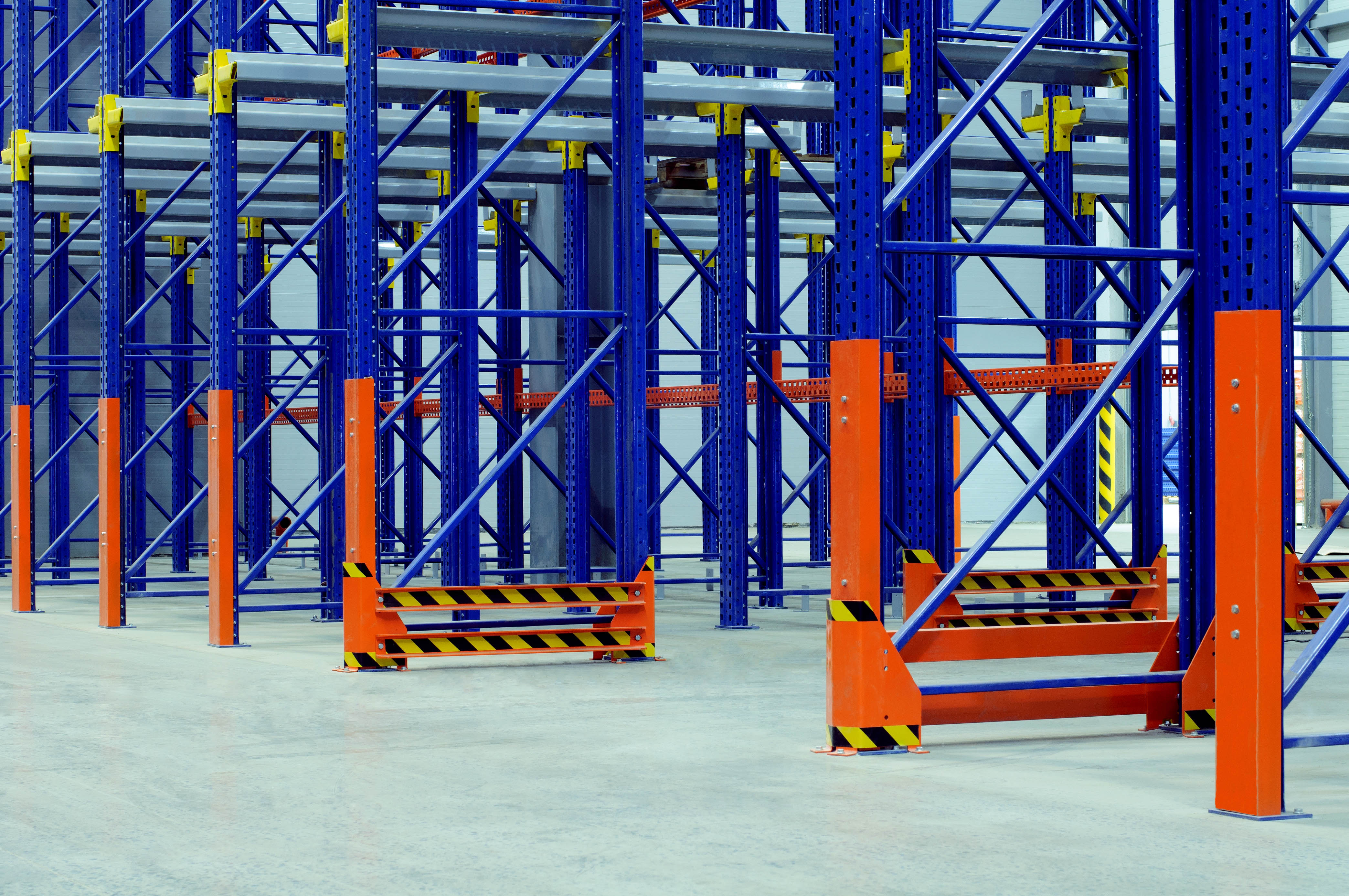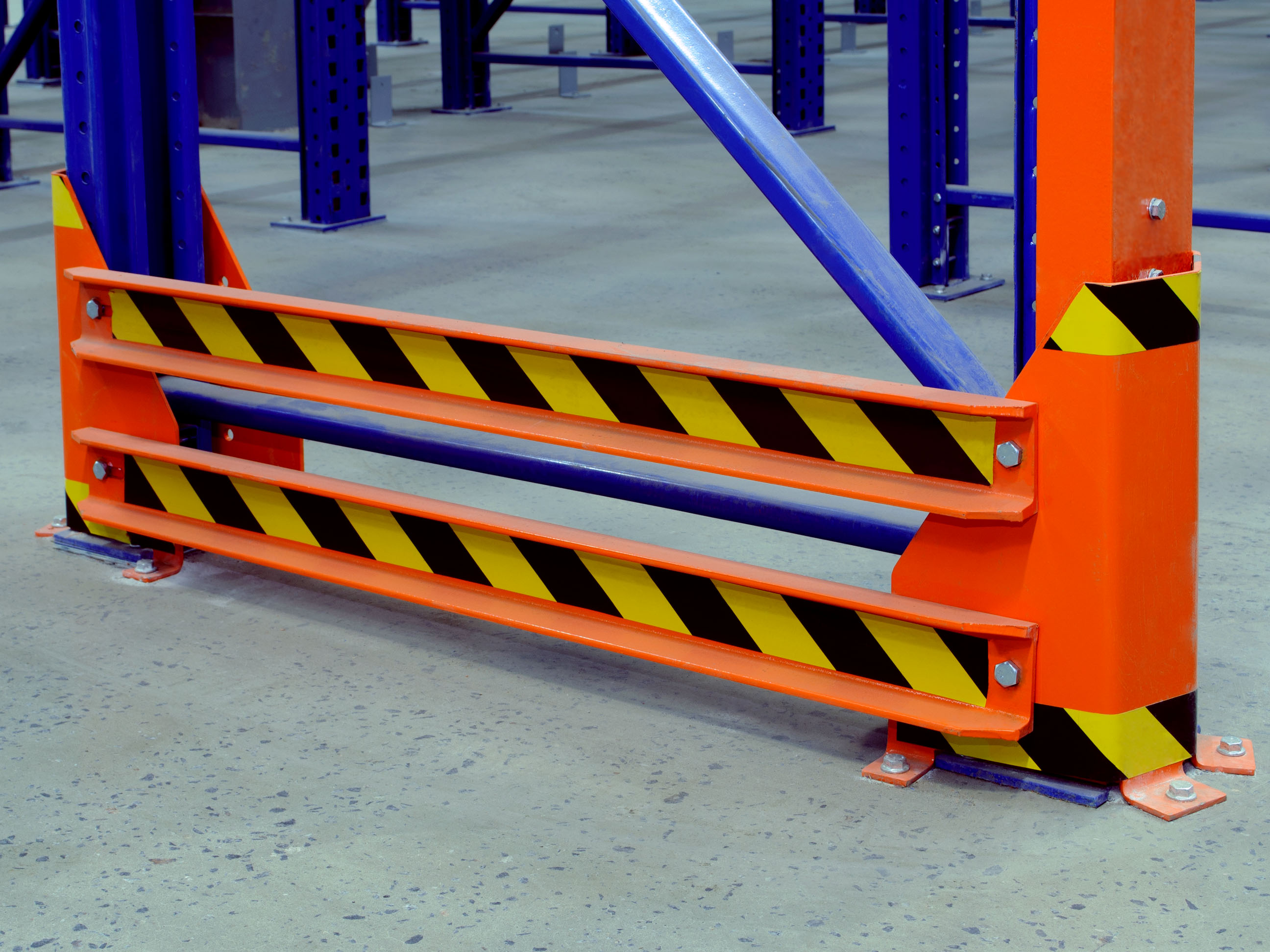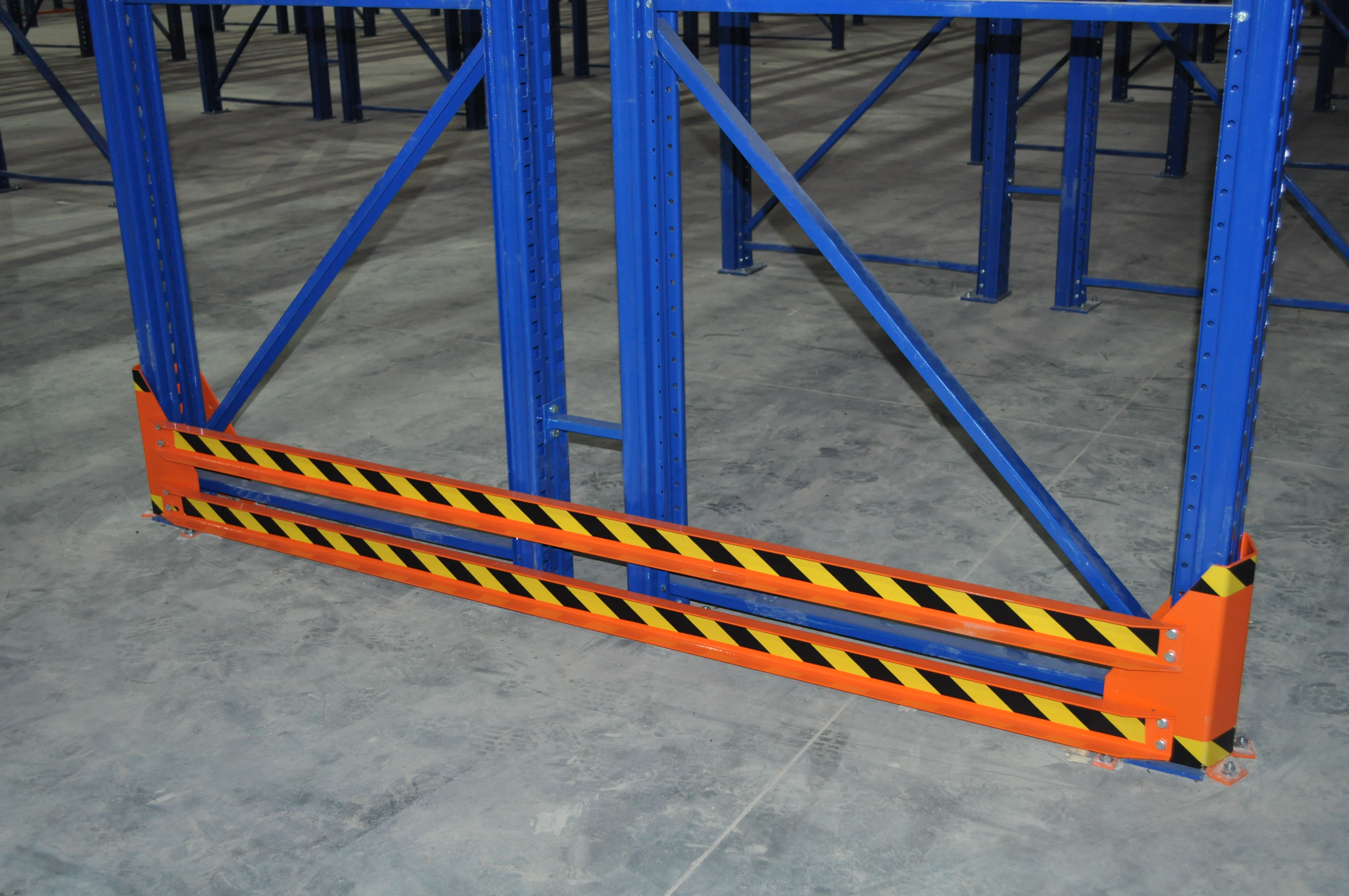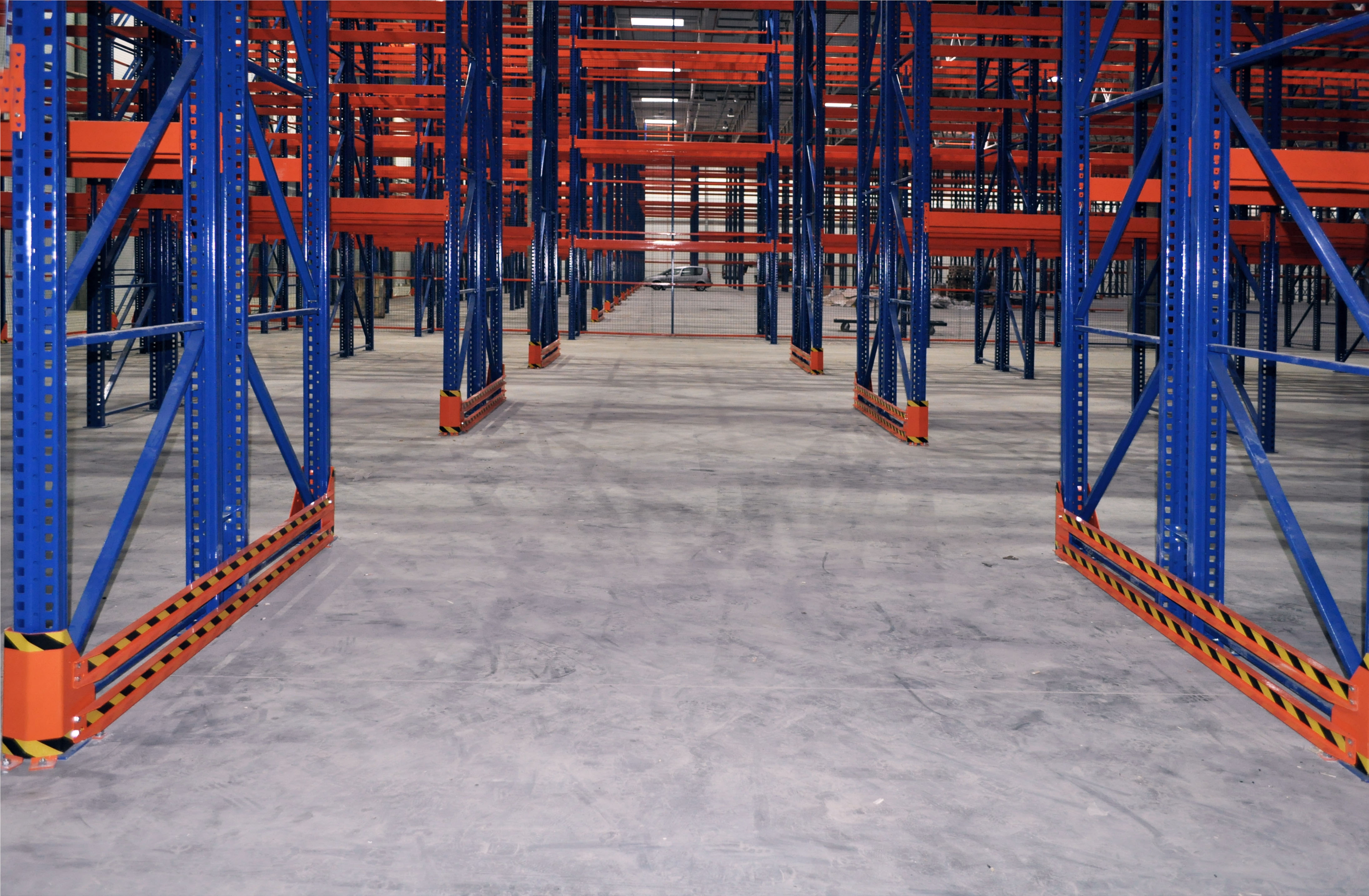 Warehouse safety
Warehouse logistics is a complex and demanding process. Human, technical equipment, racks theirselves and WMS are the key components of the process. 
In racking systems design many different technology of warehousing requirements require attention:
new goods' weight and dimensions properties require new solutions.
productivity growth in materials handling as well as increasingly strict safety regulations force manufacturers and solutions providers to intensively look for new solutions and find effecient feedback.
Advantages of IMVOs' frame protection:
Only appropriate high quality steel is applied;
We simulate the behaviour and test our protection components in extreme conditions
We use appropriate fastening elements
We design and manufacture bespoke protection elements
Pallet rear stop bars
Purpose: Prevent displacement of stored pallets loaded on beams.
Guide bars for narrow aisles 
Purpose: Enable operation for narrow aisle trucks in aisles at conventional pallet racks or Drive-in / Drive-through racks.
Examples of solutions
Structural features:
Strong fixation to the floor.
Durable and corrosion-resistant surface coating.
Submitted to Atlas Company, tested and approved.