Mobile cantilever racking
Mobile pallet racking is a specific warehouse logistic solution, designed for long goods handling with maximum space saving. These goods require much more room for warehousing then packed or palletized goods. As the warehouse area becomes more rare and expensive resource the intensive logistic solutions with reaching maximum capacity benchmark become critical.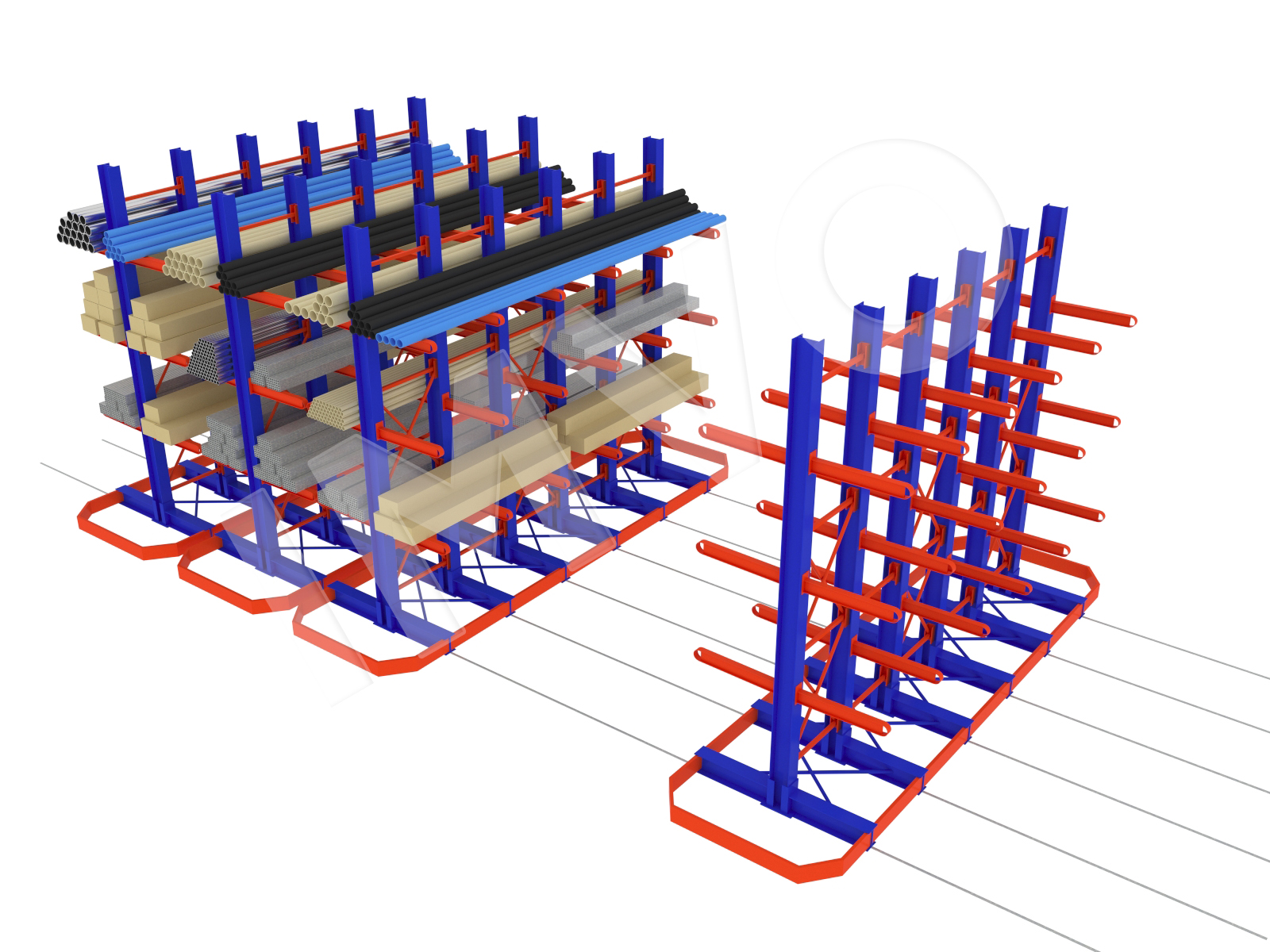 Mobile pallet racking on a driven mobile platform to provide dense warehousing and space saving, increasing the volume of goods to be warehoused to up to 80% by reducing the number of isles to one. The moving platform, bearing the racking, is driven by a motor on special rails, mounted to the floor.
Advantages of IMVOs' mobile pallet racking:
Durable galvanized and powder paint coating, which bears high traction;
Construction stability thanks to stiff vertical braces between uprights and horizontal braces on the moving platform;
Wide range of arm configuration options: tilt angle, length, vertical position interval, edges;
Short expectation time for platforms to move to required position;
Vertical position adjustment interval 100 mm;
Additional accessories installation options according to the site specifications.