Multitier shelving
Multi tier shelving system has additional levels for material storage and handling for a number of logistic issues. The first issue to solve is the maximum space use, in particular – the height of the warehouse. While the material handling is executed manually and it is critical to get all from the warehouse, only an additional level can secure full storage capacity. The second issue is warehousing process speed-up by dividing the warehouse in to separate areas by type and packaging of the goods.
Bespoke multi tier shelving is optimized according the room height and technological requirements of the warehouse or production area. The ergonomic stairs with the intermediate platform are made to secure personnel's comfortable operations. The multi tier shelving can include standard, wide span shelving or combined racking. The supporting element of the multi tier shelving is the upright frame with horizontal and diagonal crossbeams, which secure high stability of the construction.
The best performance of the multi tier shelving can be achieved when it comes to get most out of a tight warehouse with high ceiling for a wide range of packed or bulk goods to be stored. It can be used for finished product storage as well as for product accessories, tools and parts.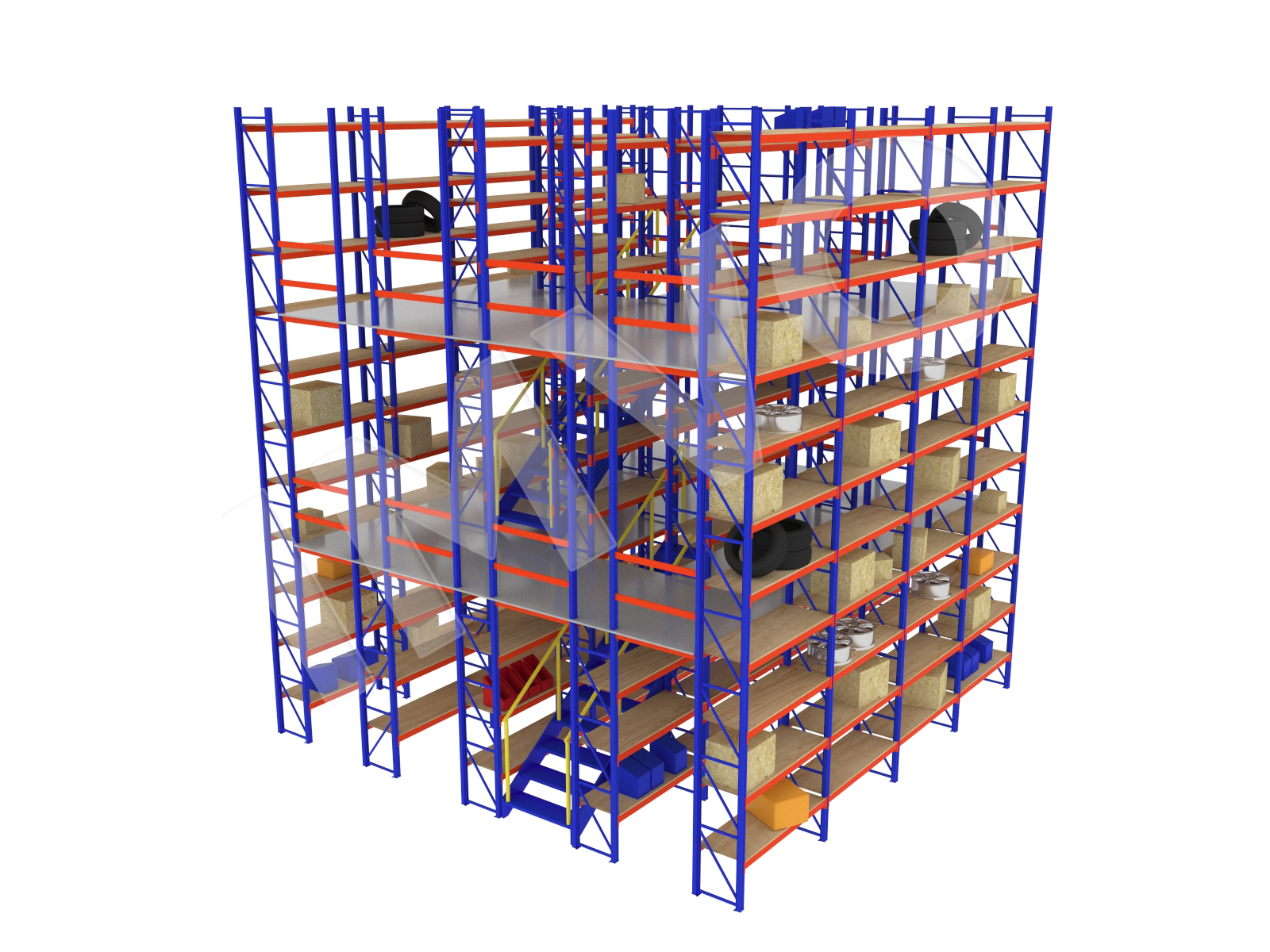 Advantages of multi tier shelving by "IMVO" LLC:
Shelving and flooring material options with 1000 kg/m2 load capacity at your disposal;
Higher stability of the construction thanks to improved beams;
High precision and accordance of the shelving layout to the room;
Improved safety secured by fencing, safety grids, handrails and safety pallet gates on the higher levels;
Integration of the additional flooring with the conveyors and air lifts;
Pallet, tires and reels storing modules integration options inside the multi tier shelving system.